Learn how to make beautiful handcrafted tea cakes that are perfect for any occasion. Picture tutorial included!
Learn how to make beautiful and delicious Tea Cake using this step-by-step tutorial. These are perfect for a tea party or just because you want new desserts that everyone will love!

Hey Friends!
Welcome! I am so glad that you are here. I always enjoy our time together.
Are you looking for a special recipe to make for Mother's Day?
Why not try tea cakes?
These are simple to make and look beautiful when they're done.
Plus, your mom is sure to love them! Here are a few tips on how to make these delicious treats.
My wonderful cousin, Maria, is joining me today.
Today, I am sharing How to Make Beautiful Tea Cakes Perfect for Mother's Day.
Come on, I'll show you.
Making a cake is nice, right?
But what if you took it to the next level and made it really unique for a special occasion?
Like Mother's Day.
Or a baby shower or bridal shower.
Or a birthday party.
Aren't these tea cakes so cute? And they were fun and easy to put together. Gather the kids and let them help.
You are really going to love these simple, beautiful and delicious tea cakes that are perfect for any bridal shower, baby shower, Mother's Day, Easter-the list goes on.
It's hard to believe that Mother's Day is just around the corner.
If you're like me, you still have no idea what to get your mom.
Why not try making her some delicious tea cakes?
They're easy to make and absolutely delicious.
Plus, they'll look pretty on any Mother's Day table!
Keep reading for a step-by-step guide on how to make these beautiful tea cakes. I promise, your mom will love them!
Today, I am joining a great group of ladies that are all sharing great ideas for entertaining for the May holidays. Mother's Day, Cinco de Mayo, The Kentucky Derby and Memorial Day.
I will add all of the links at the bottom of the post.
You are going to love these ideas.
A huge "Thank you" to Carol from Blue Sky At Home for organizing this Round Up.
What Will I Need to Make the Tea Cakes?
We used a boxed cake mix to keep this easy, Betty Crocker Super Moist French Vanilla.
When I use a box cake mix, I add applesauce instead of the vegetable oil.
It tastes great and makes the cake moist.
You will also need frosting- you can make it or buy it.
Buttercream frosting is the best for these tea cakes.
You will need a sheet pan, mixer, a glass or cookie cutter, frosting kit, frosting spatula and a super cute cake plate, a cake mix, frosting, sprinkles and fresh mint leaves.
These little cakes are perfect for a special occasion, and they're so easy to make that even beginners can create them.
In this blog post, we'll walk you through the steps of making tea cakes, and we'll share some tips on how to make them look beautiful.
Let's get started!
Step 1: Mix your cake batter ( I love using my KitchenAid Stand Mixer) and pour it onto a sheet pan.
Step 2: Bake your cake, making sure not to over bake it.
Tea cakes are the perfect dessert for Mother's Day, and they're also a great choice for any other special occasion.
They're easy to make, and they taste delicious. In this blog post, we've walked you through the steps of making tea cakes, and we've shared some tips on how to make them look beautiful.
We hope you'll give them a try! If you'd like to see more recipes like this one, please subscribe to our blog or watch our YouTube channel. We have lots of fun cooking videos waiting for you!
See the YouTube "How To" video below.
See the How to Make Beautiful Tea Cakes Perfect for Mother's Day video here.
I love would it if you would subscribe to my YouTube Channel, here.
TIP: After you take your cake out of the oven, cover it with plastic wrap and put it in the refrigerator to cool. This will get the cake extra moist.
Step 3: After the cake cooled, I used a glass to cut out the circles.
The glass didn't cut really clean edges, a cookie cutter would have given me a cleaner cut.
Cut three circles per tea cake.
Step 4: In a small mixing bowl, Make and color the frosting. We colored half of out frosting pink and left the other half the natural creamy color.
Step 5: Add the frosting to the frosting to the frosting bag, putting the pink frosting on one side of the bag and the white frosting on the other side of the bag.
The two colors will mix slightly and give you a variegated look.
Step 5: Frost 2/3 of the cake circles.
Stack two frosted circles on top of each other.
Then add a plain cake circle to the top.
Using the frosting bag and tip, create a swirl of frosting.
Add the cake sprinkles and mint leaves.
Step 6: Enjoy!
My cousin and I had so much fun making these tea cakes together.
I hope that this post encourages you to gather a friend, sister or someone special make make some tea cakes.
Thanks for joining us as we explored the world of tea cakes.
We hope you found this post helpful and that you'll give these little cakes a try. I
f you do, be sure to share a picture of your creation on our blog or on social media.
And don't forget to subscribe to our blog so you can stay up-to-date with all of our latest posts.
We also have a YouTube channel, where we share cooking tutorials and other fun videos. Be sure to check it out!
I hope that you enjoyed seeing . If so, please Pin It!
I have a new Pinterest account, if you have been following me on my old one/ones-it's a long story, please follow me on the new one here.
It is full of easy and healthy recipes. You can get it here.
Celebrate the warmer months with your friends and family – Here are some easy, fun tips for entertaining in style this spring season! From Cinco de Mayo to Mother's Day to May Day & more.
Get ready to make the most of the spring holidays with these easy and creative entertaining tips! From Mother's Day to Cinco de Mayo, find something that your friends and family will love.
Don't stress out about upcoming holidays! Get clean and easy ideas from Peacock Ridge Farm to entertain your friends and family this spring. From Mother's Day, Cinco de Mayo, May Day and the Kentucky Derby—we have all the tips you need!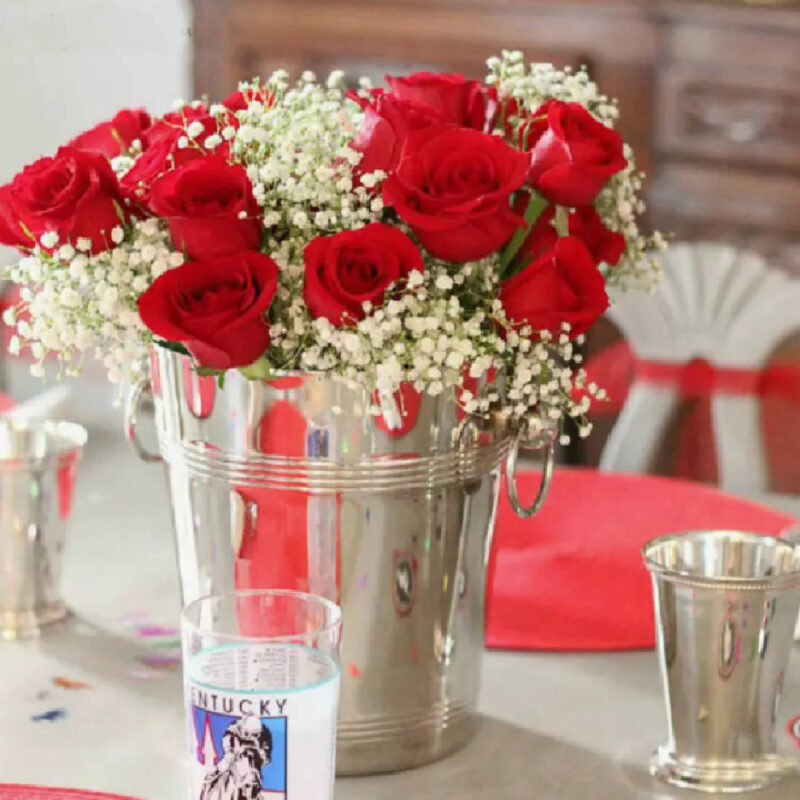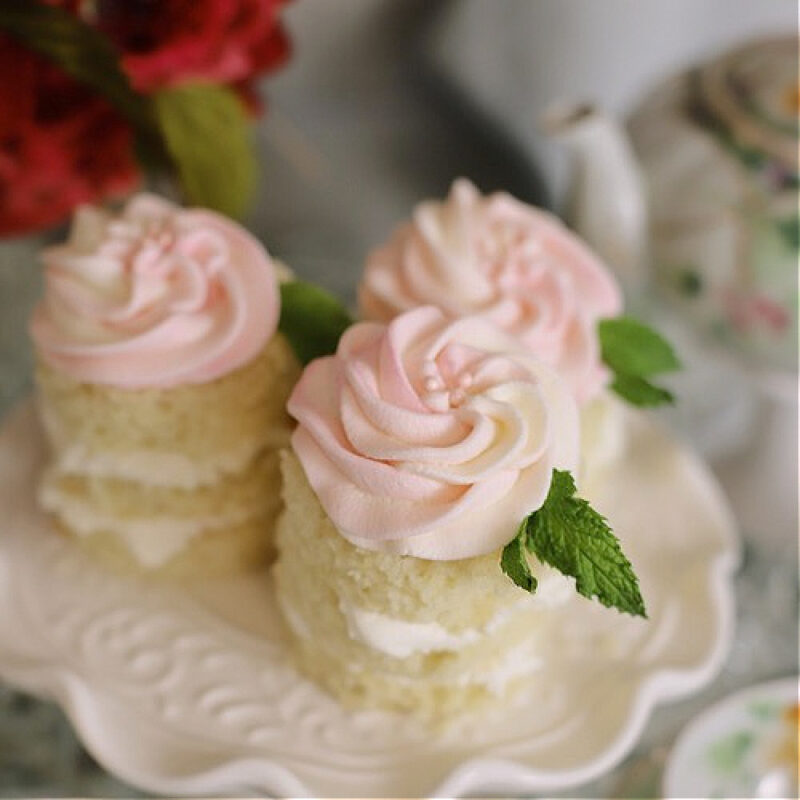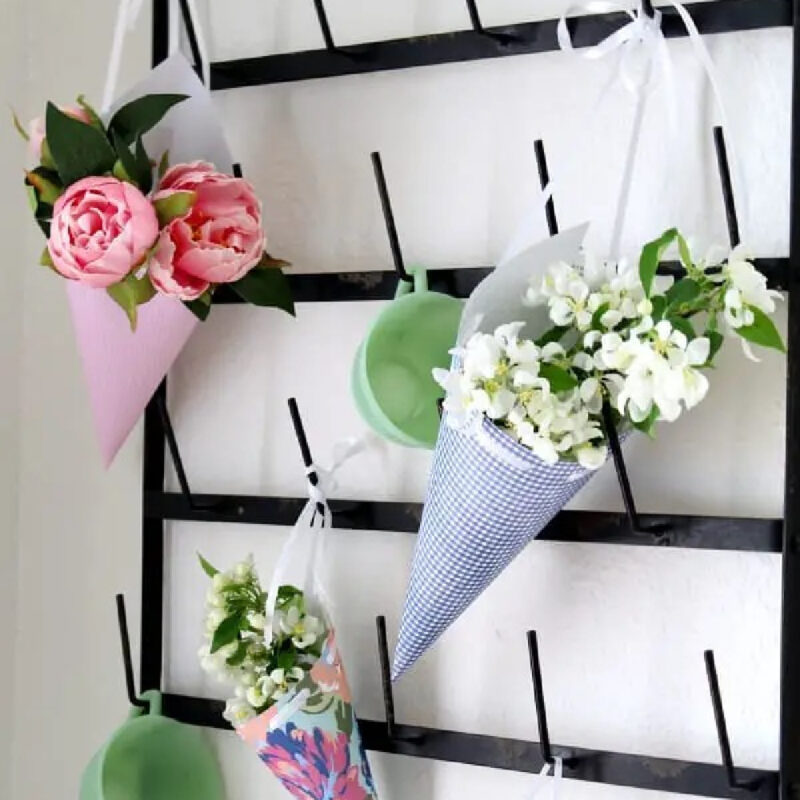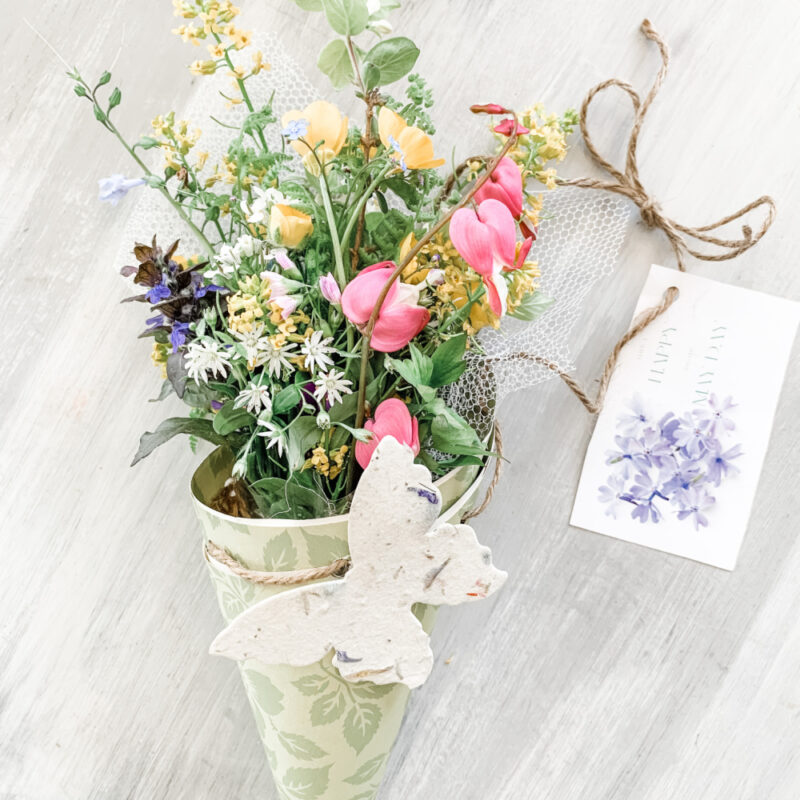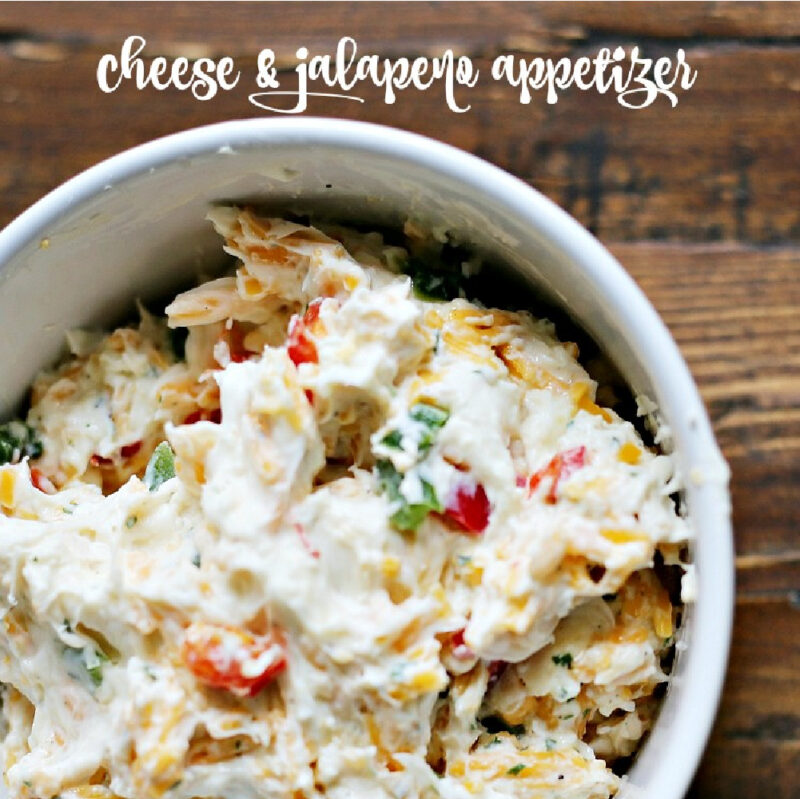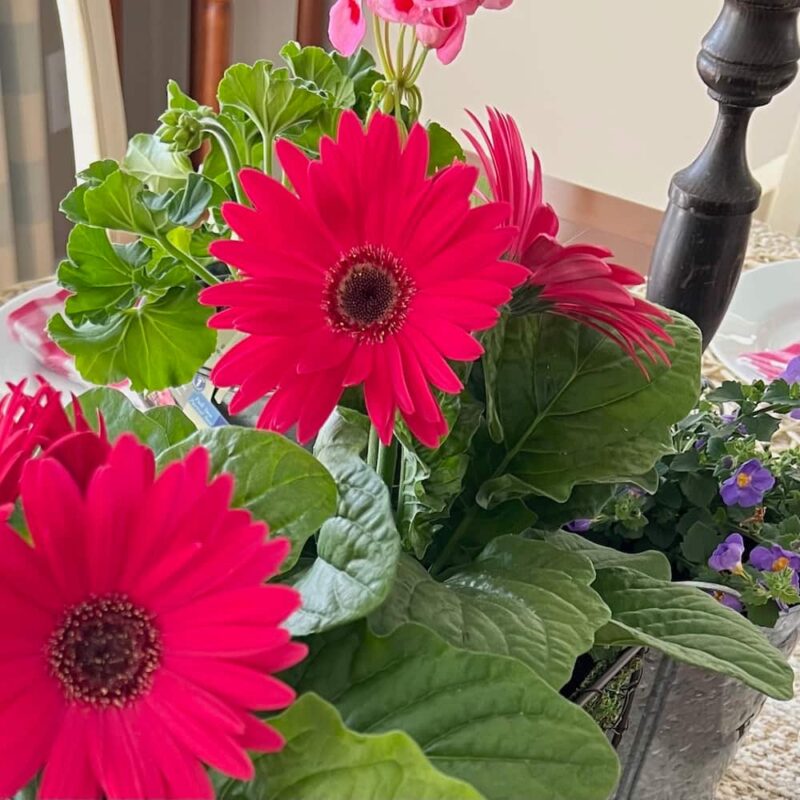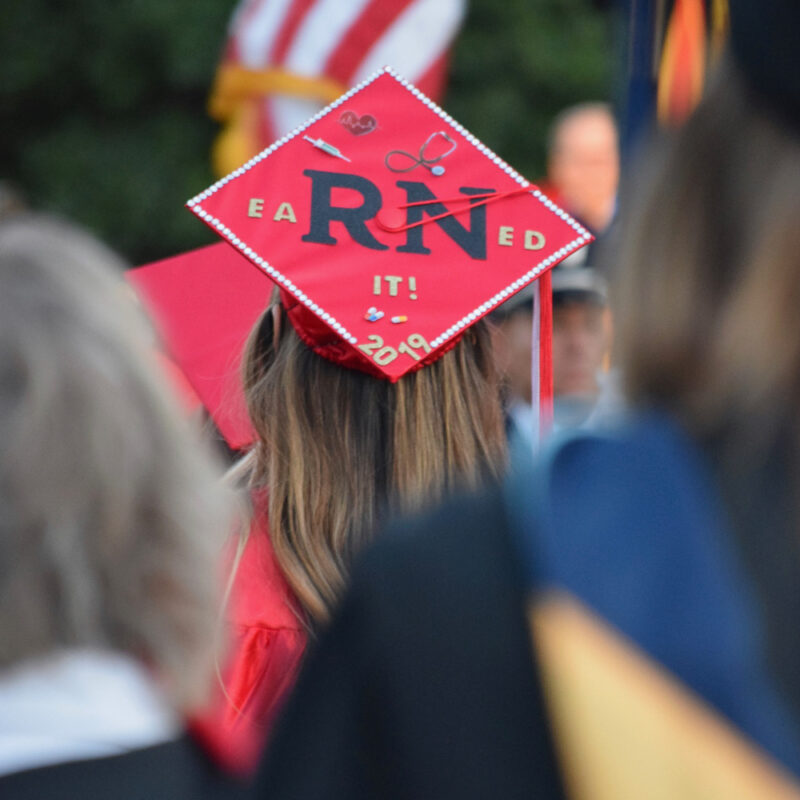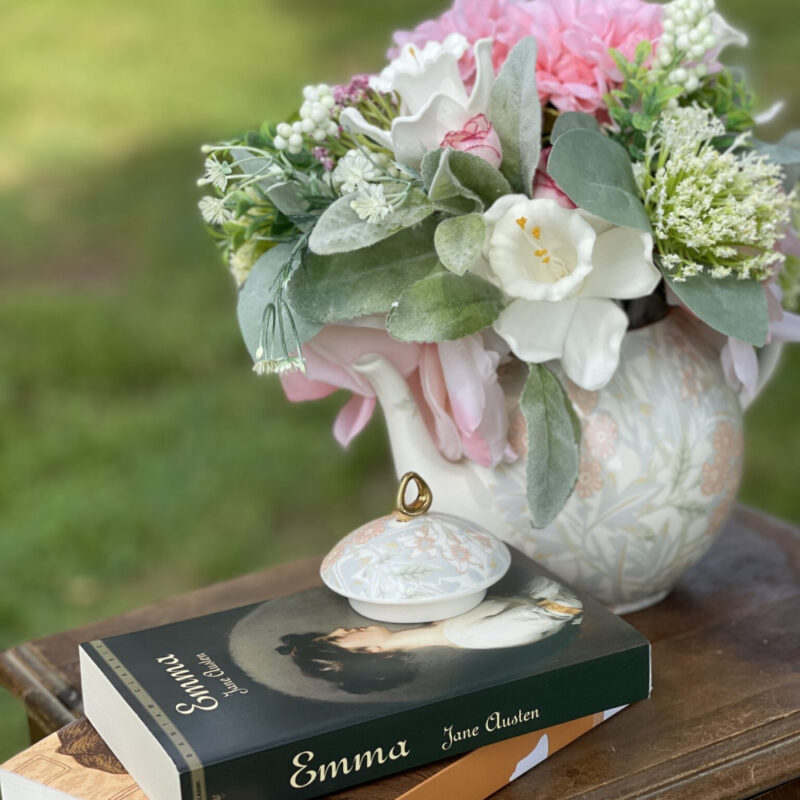 Recent Happenings on the Blog
How to Make the Traditional Mint Julep of Kentucky Derby
How to Make an Easy DIY Spring Wedding Arbor
How to Make Delicious Kentucky Derby Hot Brown Sandwiches
How to Create a Beautiful Kentucky Derby Tablescape
How to Create a Fun and Stylish Bunk Room
Click on Links to see products from Retailers That I Love.
Spring is the perfect time to have fun and create some lasting memories with your loved ones.
Developing a bond over an entirely new experience can be extremely rewarding, so welcoming a new idea this season could be just what you need for a change of pace.
Forget about organizing the same old event; try something original this time around!
We've given you all the tools necessary to celebrate in style, so go ahead and get that party planning hat on and make it happen.
Don't forget to check out our blog, Pinterest, and Instagram pages if you're looking for more exciting entertainment ideas – we guarantee our posts will provide plenty of creative inspiration.
Have a great spring; cheers!
Thank you so much for stopping by today. I always enjoy our time together. Please follow me on Facebook.com/PeacockRidgeFarm, on Instagram @peacockridge, on Pinterest and YouTube.